Walter Elias Disney was born in Chicago, Illinois. He was born December 5, 1901 to Flora and Elias Disney. Walt was the fourth of five children, four older brothers and one younger sister.
Raised on a farm in Marceline, Missouri, Walt became interested in drawing early. He sold his first sketches to neighbors when he was seven years old. In high school in Chicago, he divided his attention between drawing and photography. He then would contribute his works to the school paper.

During the fall of 1918, Walt attempted to enlist in the military. Having been only sixteen he was rejected. After forging his birth certificate, Walt joined the Red Cross and was sent overseas, where he drove an ambulance and chauffeured Red Cross officials. His ambulance was covered with his cartoons.

After returning home, Walt went back to Kansas City. He began his career as an advertising cartoonist. In 1920, he created and marketed his first original animated cartoons, and then perfected a new method for combining live action and animation.

In August 1923, Walt left Kansas City for Hollywood with nothing but some drawing materials and a completed animated fairy tale subject. Walt's brother, Roy O. Disney, was already in California. Combining their resources, they borrowed some money and set up shop in their uncle's garage. Soon, they received an order from New York for the first "Alice in Cartoonland" featurette, and they expanded their production operation to the back of a real estate office.

On July 13, 1925, Walt married one of his original employees, Lillian Bounds, in Lewiston, Idaho. They were later blessed with two daughters, Diane Marie Disney and Sharon Mae Disney.

Mickey Mouse was created in 1928, and he was first used in a silent cartoon entitled "Plane Crazy." But, before "Plane Crazy" was released, new sound technologies became avaliable for the motion picture screen. So, Mickey made his debut in "Steamboat Willie," the first sound cartoon. It premiered at the Colony Theatre in New York on November 18, 1928, which is now recognized as Mickey's birthday.

Walt endlessly strived to perfect the art of animation. He introduced technicolor animation through "Silly Symphonies." In 1932, a production entitled "Flowers and Trees" won Walt his first of 48 Academy Awards. In 1937, Walt released "The Old Mill," the first short subject to utilize the multi-plane camera technique.

On December 21 1937, "Snow White and the Seven Dwarfs," the first full-length animated musical feature debuted. It premiered at the Carthay Circle Theatre in Los Angeles. The film is still one of the great feats of the motion picture industry.
During the next five years, Walt and his studio completed such full-length animated classics as "Pinocchio," "Fantasia," "Dumbo" and "Bambi."

In 1940, the Burbank studio's construction was completed and the staff swelled to more than 1000 artists, animators, story men and technicians.
During World War II, 94% of the facilities were used in special government work, including the production of training and propaganda films for the armed services and health films.
The remainder of Walt's efforts were spent on the production of comedy shorts, that were deemed extremely essential to morale during that time.

The 1945 feature, the musical "The Three Caballeros" combined live action with the cartoons, a process he also used in other movies like "Song of the South" and "Mary Poppins."

Walt also produced the educational and award-winning "True-Life Adventure" series. Such films as "The Living Desert," "The Vanishing Prairie," "The African Lion," and "White Wilderness" brought fascinating insights into the world of wild animals and taught the importance of conserving our nation's inhabitants.

Disneyland, opening July 17, 1955, as a magical place for families, quickly increased its investment tenfold and entertained more than 100 million people, including Presidents, Kings and Queens, and other royalty.

Walt soon turned his vision toward television programming. He began television production in 1954 presenting "Disneyland". Also, he was one of the first to present full color programming with his "Wonderful World of Color" in 1961. "The Mickey Mouse Club" was a house-hold favorite in the 1950's.

In 1965, Disney turned his attention toward improving the quality of life in America. He directed the design of an Experimental Prototype Community of Tomorrow (EPCOT), that was planned as a showcase for the creativity of American industry.

He directed the purchase of 43 square miles of land in the center of Florida. In Florida, the master plan was to develope a whole new Disney World of entertainment. The park in Florida would include a new theme park, hotel resort vacation center, an industrial complex, an airport of the future, and EPCOT.

Walt developed a deep interest in building California Institute of the Arts, a college level, professional school of all the creative and performing arts. California Institute of the Arts was founded in 1961. The 60-acre campus is located in Valencia, a town 32 miles northeast of Los Angeles. Walt Disney saw the school as a place where all of the performing and creative arts could be taught under one roof in a "community of the arts" as a completely new approach to professional arts training.

Walt Disney died on December 15, 1966 of lung cancer that he developed from a life long smoking addiction. He left behind an incredible legacy that no one has been able to compare with.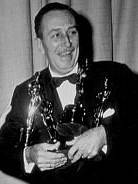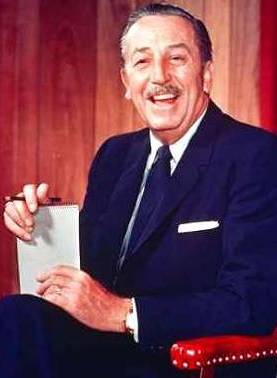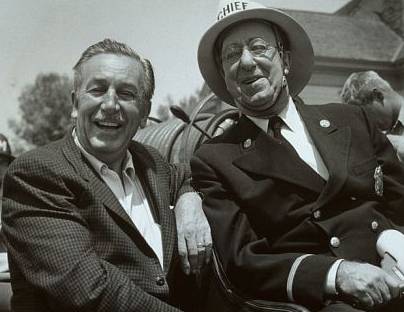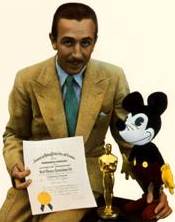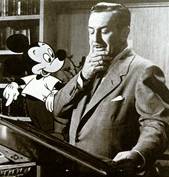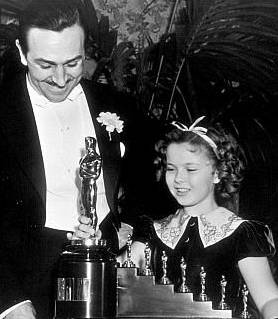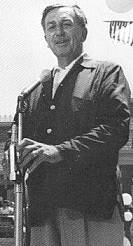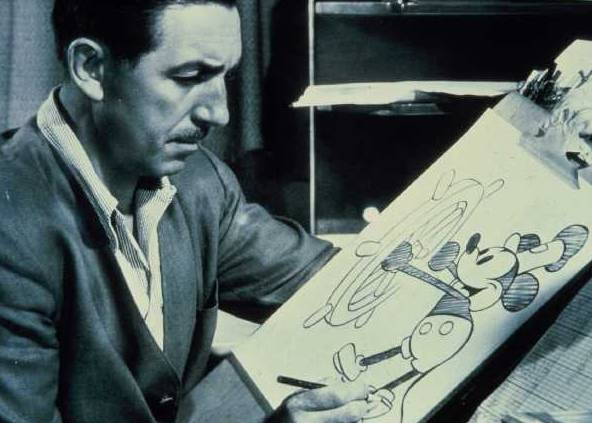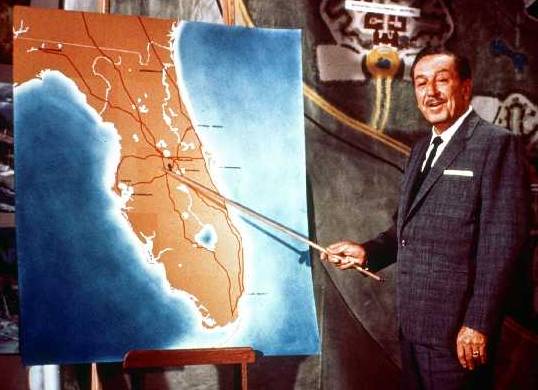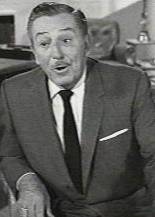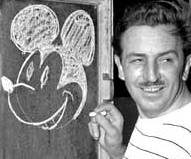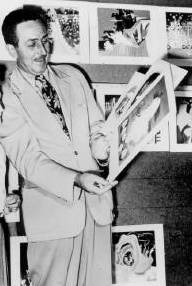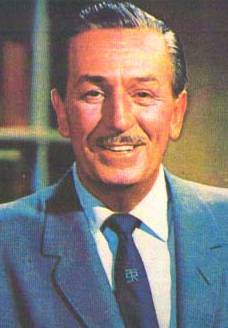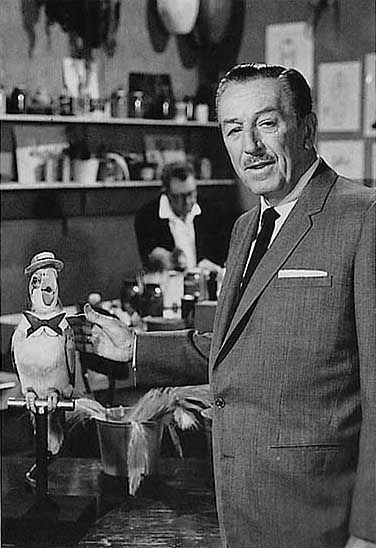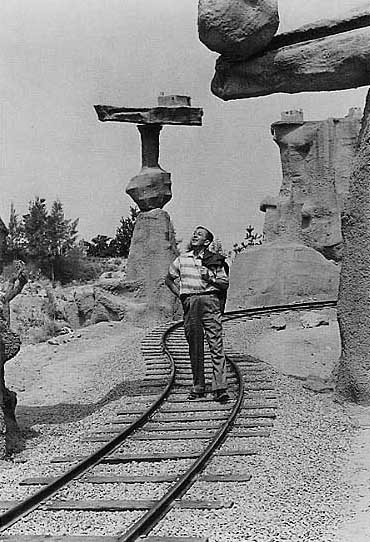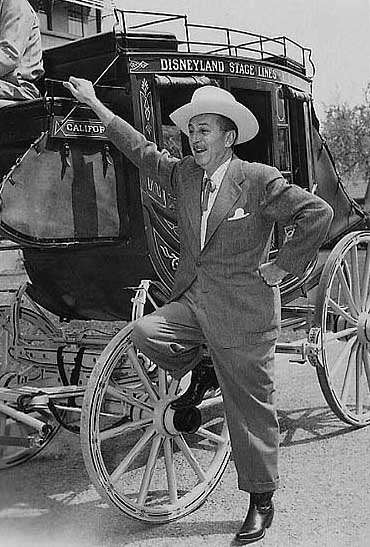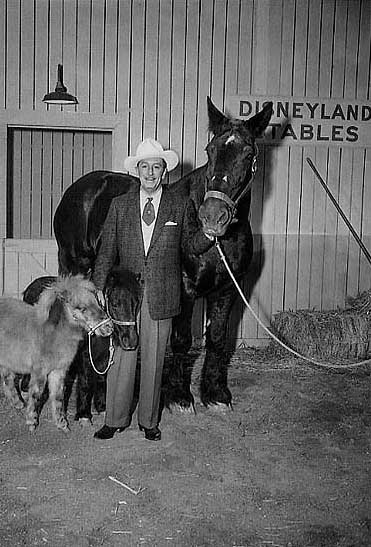 Walt's Nine Old Men...
Les Clark
Ward Kimball
Ollie Johnston
Frank Thomas
Marc Davis
Milt Kahl
Woolie Reitherman
Eric Larson
John Lounsbury